Spring has sprung and optimism is in the air!
All of our clothing selections have comfort and fit in mind. From comfy and cozy fabrics to a relaxed fit and feeling - Weil's Clothing is your one stop shop for anything ladies.
Shop New Women's Spring Arrivals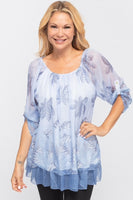 Featured Spring Women's Tops
Featured Women's Denim and Pants
Featured Spring Women's Shoes & Sandals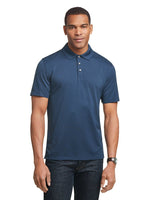 For men - It's all about the fabric!
All of our men's selections are hand picked based on fabric and fit. We strive for items that provide not only an excellent fit but also an great feel!
Featured Men's Spring Tops
Featured Men's Denim and Pants
Featured Clarinda Merchandise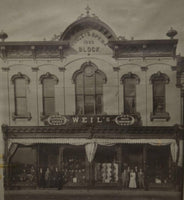 ABOUT US
Weil's Clothing opened under the leadership of David and Isadore Weil in May of 1879 on the southside of the courthouse square in Clarinda, Iowa.                                         
In the mid 1890's, the store moved into the Hawley Opera Building where it remained for 50 years. During the early 20th century, Weil's Clothing incorporated and expanded. It became one of the largest and finest men's clothing stores in the Midwest.
In 1947, Weil's Clothing moved up the block to it's current location, 114 North 16th, on the west side of the courthouse square. In 1977, the current location was enlarged to a double store front and women's clothing was introduced.
In January of 2017, Larry and Shira Bridie retired after 47 years of ownership. Jamie Shore took over ownership on that date and continues providing clothing, shoes and accessories for men and women.

Weil's Clothing is the third oldest operating business in Clarinda, Iowa. Only two other businesses, The Clarinda Herald Journal and PCSB (Page County State Bank), predate Weil's Clothing.